Obscure Slovak and Czech books seek good home
I have been ruthless of late in getting rid of things, especially books, but there are some books that took such trouble to obtain during my fieldwork that I cannot easily part with them unless I know that nobody else wants them.  As a result, I will post here a list of book titles (and pictures of the book spines, if that helps) and see if anybody out there wants them.  Please feel free to forward this to anybody who might care.  And because I want these books to find a good home, I will even pay the postage in the US or Canada and if you want me to send it across an ocean we can probably figure something out.
Here's the list.  Pictures below.
Capek: Loupeznik, RUR, Bila nemoc
Capek: Masaryk on thought and life
Capek: Spisy XX.  Hovory s T.G. Masarykem
Gajdos and Pasak: Vyvoj socioalno-ekologickej situace slovenskej spolocnosti
Gellner: Narody a nacionalismus
Hasek: Svejk (in Czech)
Havlicek Borovsky: Zivotni dilo
Hrabal: Tri novely
Janic: Roky bez domoviny
Jug-Kranjec: Slovenscina za tujce
Kusy: Eseje
Kusy: Na vlnach slobodnej Europy
Mistrik: Grammar of Contemporary Slovak
Pisarcikova and Michalus: Maly synonymicky slovnik
Prochazka: Chopin and Bohemia
Radvan: Stara Trnava v obrazoch
Samalik: Obcanska spolecnost
Sutaj: Obcianske politicke strany na Slovensku v rokoch 1944-1948
Tolstoy: Anna Kareninova (Czech)
Toqueville: Demokracie v Americe I and II
Other books whose authors I did not manage to write down:
Anglicko-Cesky Frekvencni Slovnik
Berliz Czech phrasebook and dictionary
Biblia (in Czech)
Cesko-Anglicky Slovnik (2 copies)
Colloquial Czech
Croatian English: Poslovno-Upravni Rjecnik
Czech for English-Speaking Students
Das politische System in der Habsburgermonarchie
Dejiny hospodarstvi Ceskych zemi od pociatku industrializace do soucasnosti
Do you want to speak Czech and Chcete jeste lepe mluvit cesky
Etnokulturelle processe in Gross-stadten Mitteleuropas
Etnologicky rozpravy 1/1994
Funkcia prezidenta v ustavnych systemoch
Human Identity
Karpaty (a picture book about the Carpathian mountains)
Kratky slovnik slovenskeho jazyka
Leute in der Grossstadt
Maly frazeologicky slovnik
Mowimy po polsku
Narodnopisna kniznice
O slobode a spravedlivost
Otvorena spolecnost
Politicke elity v Ceskoslovensku 1918-1948
Postavenie Rusinov-Ukraincov na Slovensku 1948-1953
Ruzemberok in pictures
Slovensko-cesky a cesko slovensky slovnik: slovnik rozdilnych vyrazu
Slovnik slovenskeho slangu
Sovetska okupace Ceskoslovenska 1969-1970
Tisic let cesko-nemeckych vztahu
Trh prace a socialne dosledky. Ekonomickej reformy v Slovenskej republika
Issues of Slovo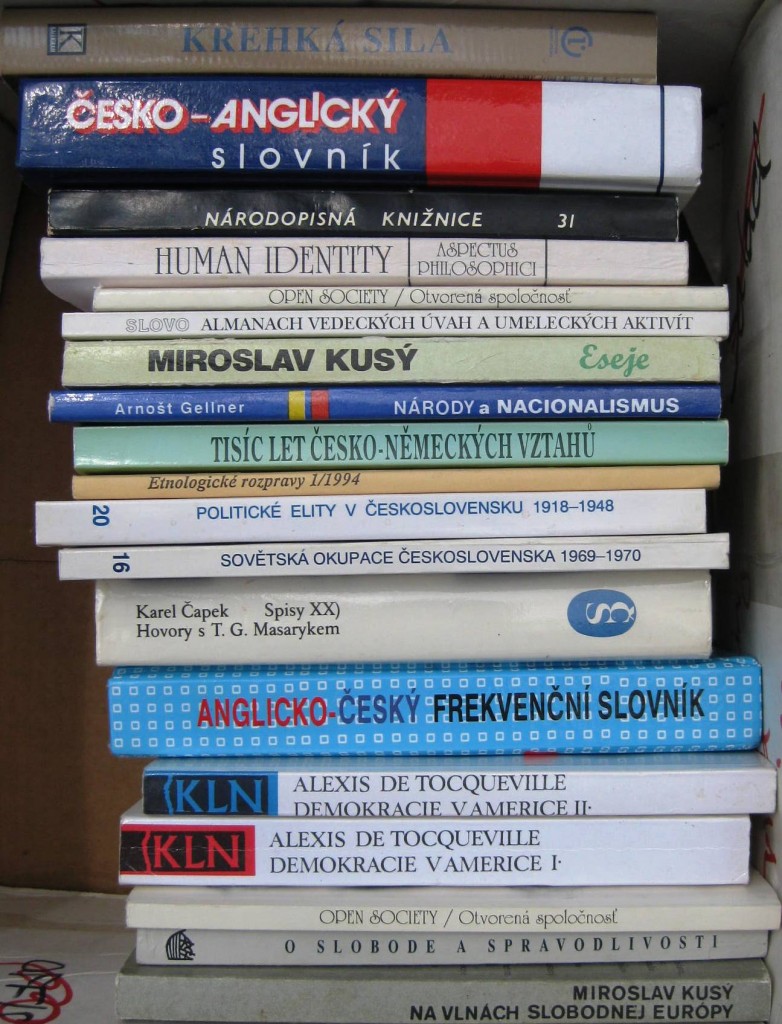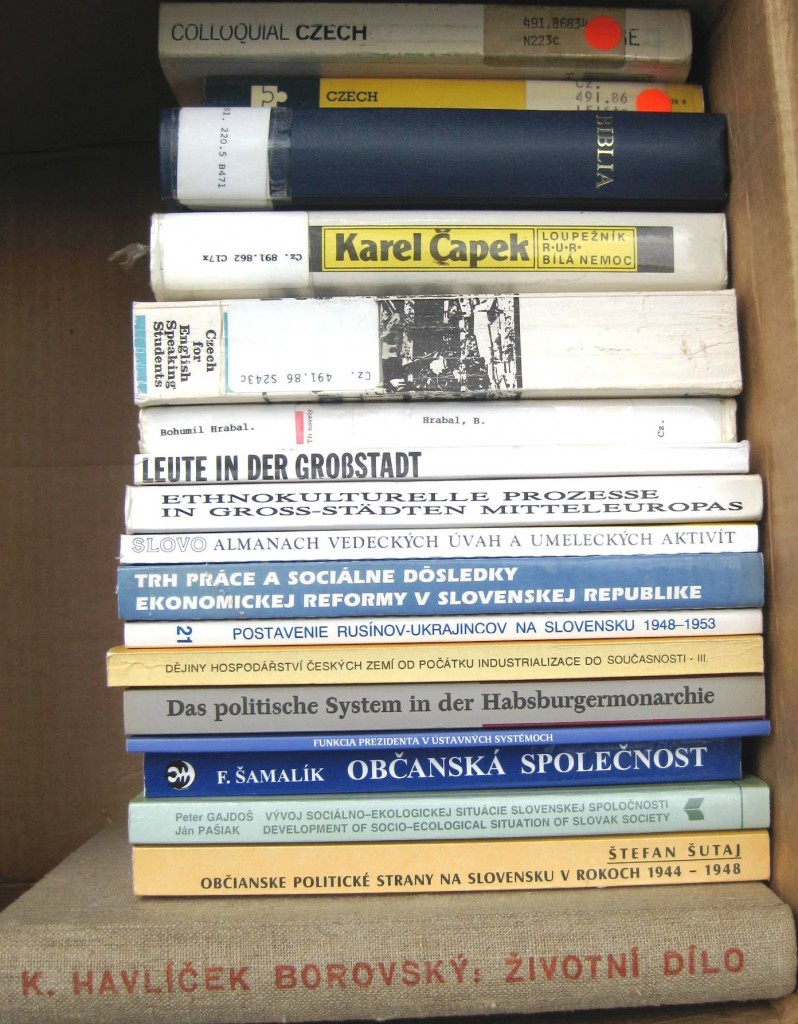 You can follow any responses to this entry through the RSS 2.0 feed. You can leave a response, or trackback from your own site.