Slovak Academy of Sciences, Sociological Institute, 25.06.2008
Many thanks to Zuzana Kusa and the researchers at the Sociological Institute of the Slovak Academy of Sciences for hosting a lively discussion on populism, with the best and most challenging questions yet. Dakujem.
Tu je powerpoint (po slovensky):
http://www.la.wayne.edu/polisci/kdk/populism/SU SAV populism 2008.ppt
I am delighted by the image they chose to advertise the seminar. Pay no attention to the man behind the curtain.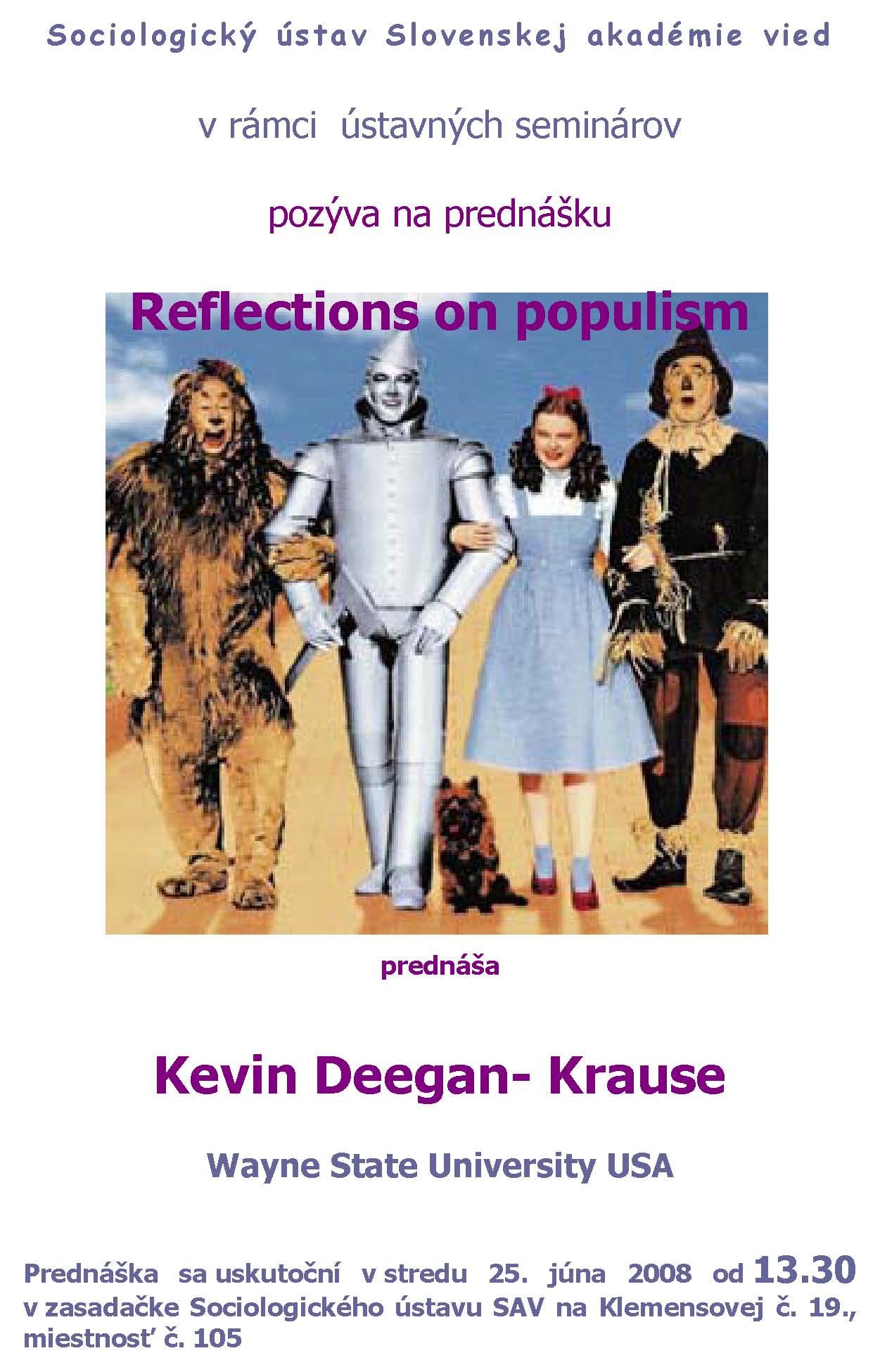 I like this variation too.