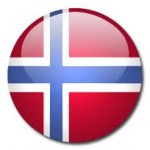 In the past I have reserved this blog for coverage of elections in Slovakia and the Czech Republic and for other elections where we see the emergence of new parties (one of my favorite topics).  In that sense, this post is the beginning of something new.  For the last two years, I have had the great good fortune to be allowed by the European Consortium for Political Research and Wiley Blackwell to help develop an online database derived from the rich 20 year store of data contained in the Political Data Yearbook associated with the European Journal of Political Research.  It is the intensive work on this that, for the most part, accounts for my neglect of this blog in the last year or so, and it occurred to me that I could remedy this not only with some coverage of the upcoming Czech election, but also with some cross-posting between my two projects.  For the moment, I simply want to announce that we have used the database to post the results of today's Norwegian election.  There's nothing unusual about posting results, but what sets the PDYi apart is its ability to put those results in graphic context: how does this election compare with the last 6?  Which parties did better or worse and by what margins.  The PDY shows this and allows for a considerable amount of choice of variables and modes of display.  A few samples below.  And once Norway's cabinet is announced, we can post that as well to show what ministries have been held by what parties (and ages and genders) over time.  So take a look at the screenshots below and head to http://www.politicaldatayearbook.com/Chart.aspx/63/Norway for Norway or to http://www.politicaldatayearbook.com for all available data.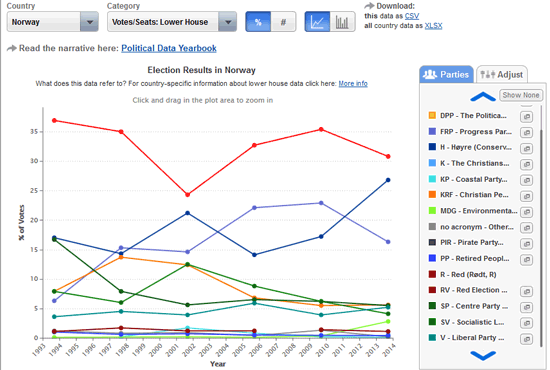 A sample line chart showing changes in party support over time.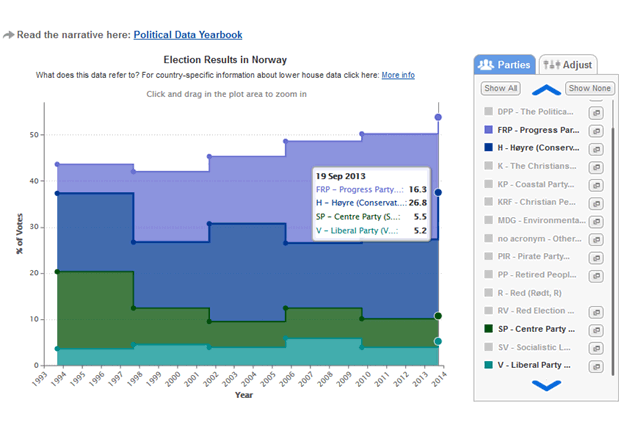 A sample stacked bar chart showing the overall success of the Norwegian right and center-right over time.