Today's Czech election (and tomorrow's Eurovision song contest) are the big news (except that Slovakia and the Czech Republic failed to make it into the final yet again) but there's actually no actual news just yet, so there's time for a brief comment on reports of today's Polis poll in Slovakia.  I still wonder about the viability of telephone polls like that of Polis, but to the extent that the firm did fairly well last time in its prediction and tends to follow the same trends as all of the other pollsters (except Median), I am willing to give it a certain amount of credit and build it into my averages.  Polis just released a poll conducted between May 15 and May 20 with a fairly large sample.  Here's what we see:

Polis's 34% for Smer is the lowest score the party has received in any major poll in the last two years, but Polis tends to under-poll for Smer, at least compared to the others.  The patterns, however, are extremely consistent:  Polis, MVK and FOCUS all show nearly identical seven point drops for FOCUS since January and all, including Median, show approximately ten point drops since a year ago.  Why this should be is open to question:  the emergence of SaS (I accidentally wrote VV; Freudian slip) and perhaps a few points to the new SDL and perhaps some last minute hesitation by Smer's many soft supporters who, as election nears, are now forced actually to consider their vote.    It is important to remember that in the 2006 election Smer actually outperformed final polls, but these are never a good indicator (or more precisely they are sometimes a good indicator but it is difficult to predict when).

Polis also tends to underpoll for SNS–by quite a significant margin–but its trends tend to follow, and it is interesting that after a rise in April in both FOCUS and Polis (large in FOCUS, small in Polis) SNS is in both polls back to levels below its March result, suggesting that the Fidesz boost was short lived.  Of course since the Polis and FOCUS polls were taken, we have a new, and perhaps more significant dual-citizenship question which may help SNS, but Smer is also hitting this hard and may pick up much of that reservoir.

Polis also underpolls HZDS–interesting that it underpolls all three coalition parties, and strong reason never to consider its numbers alone, especially for predicting government composotion–but as with the other parties, Polis numbers do follow basic trends and here they show the same slow slide as all of the others except Median (about which I have commented frequently elsewhere).  There's not much to see here, but Slovakia's next goverment may depend on whether its shrinking voting base turns out to vote more than others'.
Overall the current coalition dropped two points in this month's Polis poll, a smaller amount than in FOCUS (4) or Median (3) but this is perhaps to be expected since Polis starts with a lower baseline for the coalition parties (and so they have less to lose).

Even discounting SDKU's jump in recent Median polls, both FOCUS and Polis show increases for Polis in April-May, though Polis's is much larger and to levels not normally seen for this party.  I have some doubts about the magnitude, but (like Smer above) SDKU also tends to perform better than polls in the final election (though this time they have SaS to contend with)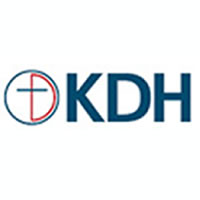 Every single poll shows KDH dropping from a March peak to a lower (but still relatively high) level in May.  The question is not the trend but the magnitude.  Polis, MVK (and Median) show the party between 11 and 12.  FOCUS, by contrast, shows it between 8 and 9.  No data that I have tells me which side of this range the party's scores actually fall.

SaS follows the same trend in every poll: continued rise in May.  Polis' jump here is slightly smaller than that of FOCUS (which shows a correspondingly smaller jump for SDKU, so the difference may lie in different measures of supporters of those two parties, or it may not).  The party continues to rise and is not facing the sort of "switcher's remorse" that we saw for SOP in 1998, for ANO, Smer and HZD in 2002 and for SF in 2006.  At least not yet.
Overall the right shows a point and a half gain in this most recent Polis poll, more or less the same that we saw in FOCUS a week ago and slightly smaller than that of Median.  This trend, too, continues.


Amazingly both Hungarian parties cross the threshold in this poll even though the total Hungarian electorate as measured by this poll is only 10.4.  The actual electorate is probably somewhat larger, so this is good news for Hungarians in Slovakia.  It is amazing that these two parties continue in their head-t0-head duel which maximizes both the potential gain–if both do well–and the potential risk–if one drops only slightly below the threshold.  I frankly never expected the parties to maintain this kind of parity, and whether they can keep it up is the thing that most intrigues me about the upcoming election results.