Early guesses: Smer much higher than last time
Really interesting news here:  I've been tracking Smer and it is consistently producing results 10% above the equivalent numbers last time, suggesting a result more like 43% or 44% than the exit polls at 37%-39%.
Here's the chart from last election against this time. It shows how the results change over time, every 10 minutes as results come in.  This, along with the possible adjustments to the exit polls point to a victory for Smer much bigger than exit polls would indicate.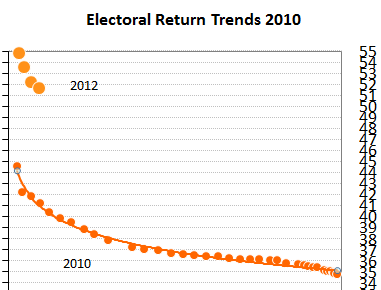 You can follow any responses to this entry through the RSS 2.0 feed. You can leave a response, or trackback from your own site.