Fulbright Opportunities in Slovakia and the Czech Republic
I love Slovakia.  I also love the Czech Republic.  
And if you do to–or if you want to–now's your chance:  Fulbright Scholarships to both of these countries are available and–with the right plan of action–not out of reach for any US citizen with academic interests.  I went as a researcher but they are also–especially–looking for those who would go there as teachers, and most academic specializations would have something to contribute.  I am exceedingly grateful to have had this chance and I /strongly/ recommend others to take a chance.  Even the process of application is useful for helping plan for the future.  Fulbright has a nice flyer on this–see below or click here for a pdf–that you can use or pass on to others among colleagues and friends, and you can find out more here: www.iie.org/cies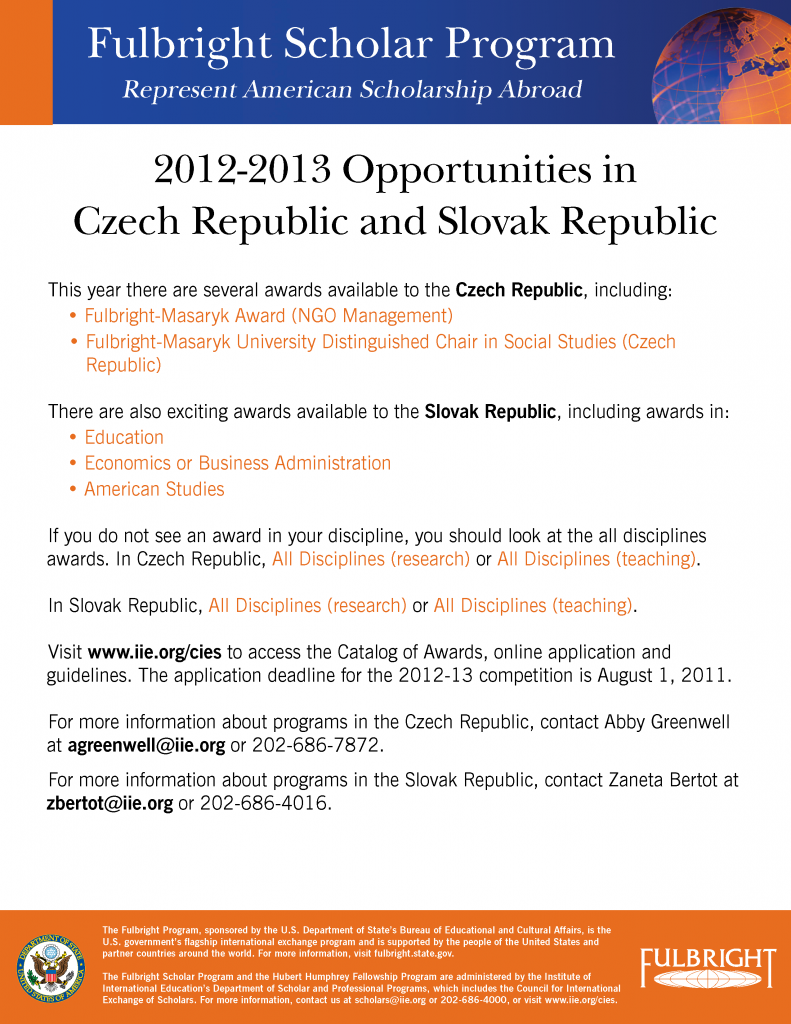 You can follow any responses to this entry through the RSS 2.0 feed. You can leave a response, or trackback from your own site.